Is JobCONNECT for me?

JobCONNECT works with all Albertans, 18 and over who are unemployed or underemployed, and who are ready to connect with full-time employment. Participants may be receiving Income Support, have had their Employment Insurance (EI) benefits run out, or have a limited work history.

When does the next JobCONNECT group start?

JobCONNECT offers continuous intake so contact us TODAY and we will begin working on your personalized strategy to reach your goal of obtaining full-time employment.
JobCONNECT offers a range of services to meet your job search needs:
An Employment Resource Centre that offers Information, Tools, & Resources for a Successful Job Search
Job Club: Networking for Employment Connections
Job Matching & Placement: Connect with Employers who have job openings
Employment Preparation & Personal Development Workshops
Personalized Coaching & Support
Workforce Development Components: Employment Development Activities, Work Exposure and Work Maintenance & Support
Assistance in obtaining required employment certifications, training and supplies
Careers Events with Employers & Industry
Ongoing motivation, support & coaching … even after you start your job!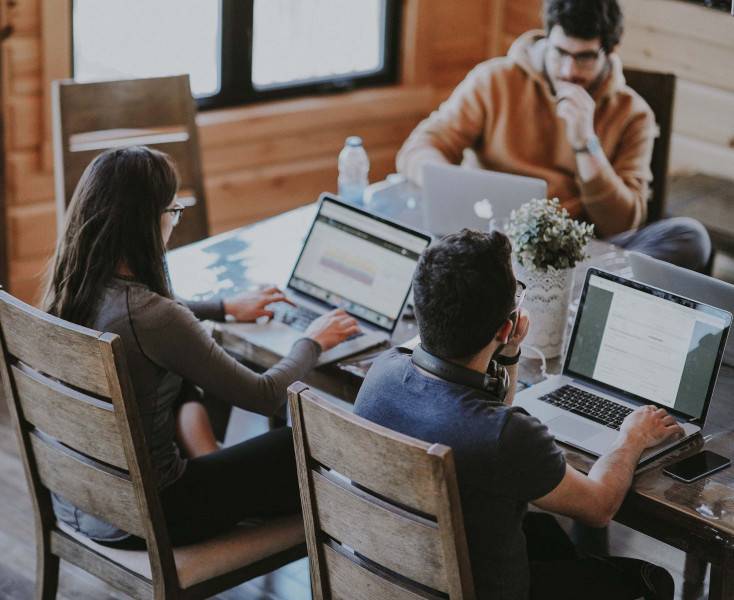 Frequently Asked Questions
What makes JobConnect unique from other BGS employment services?
JobConnect is designed to assist individuals 18+ who are ready, willing and able to work full-time but require: Assistance with employability and personal development skills, coaching on developing or refining their job search skills and help with making connections to employers.
Are you a placement agency?
No. BGS works with participants and employers to support their employment and career needs. We do not charge a fee for assisting participants to obtain employment.
How is this different from me looking and applying for jobs myself?
Unemployment can be one of the most stressful events in a person's life. Job Search can be difficult and challenging. Too often, people get discouraged and lose hope in their ability to be successful at reconnecting with employment.
The JobConnect team will show you that you are not alone in your situation and even though you think you may have exhausted all of your employment leads, there are always other opportunities to be identified. We will also use our employer network to identify opportunities that could match your skills and employment goals.
The JobConnect team will coach you through your job search challenges. They will provide encouragement when you need it and will work to keep you focused on putting in the required work for Job Search Success!
Do you assist clients with obtaining tickets/certifications?
YES. If a specific ticket/ certification is required by employer or industry expectations, JobConnect can potentially arrange for/ reimburse the training/ certification.
How long is the JobConnect program?
JobConnect provides services to meet your specific needs. This can range from a few weeks up to a few months depending on your needs. Our goal is to provide you with the pre-employment supports you require to gain and maintain long-term employment.
Do I have to attend every day? For how long?
A successful job search requires a full-time commitment. The expectation is that you are participating in JobConnect full-time. This includes on-site (Workshops, Job Club) and off-site (Interviews, Networking events) job search activities.
I am currently working, am I still able to join the program?
To be eligible for JobConnect, you are required to be unemployed or have irregular employment (i.e. no guarantee of hours from week to week).
Can you help someone who lives outside of Edmonton? Can you find work outside of Edmonton?
To be eligible for JobConnect, you must live within the greater Edmonton region. Many of our participants are seeking employment outside of Edmonton and JobConnect can definitely assist with locating employment opportunities beyond the Edmonton region.
Are your services complete once I gain employment?
No. We offer ongoing support and assistance for 6 months after you gain employment. This assistance can include coaching on any worksite/ personal concerns you may have and can looking for additional employment opportunities if the initial employment ends.
How do I get started?
Contact JobCONNECT today to start your journey towards Employment SUCCESS!

✓ Phone us at 780-244-5522
✓ Email us at [email protected]
✓ Send us a direct message via facebook @BGSCareerVentures
"The Province of Alberta is working in partnership with the Government of Canada
to provide employment support programs and services."